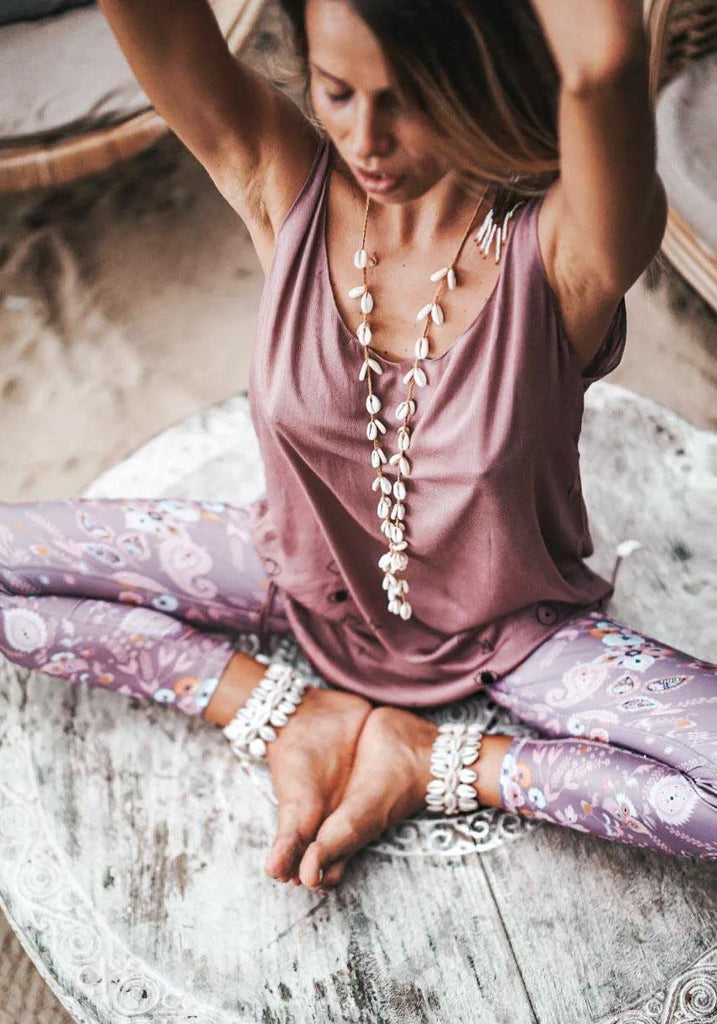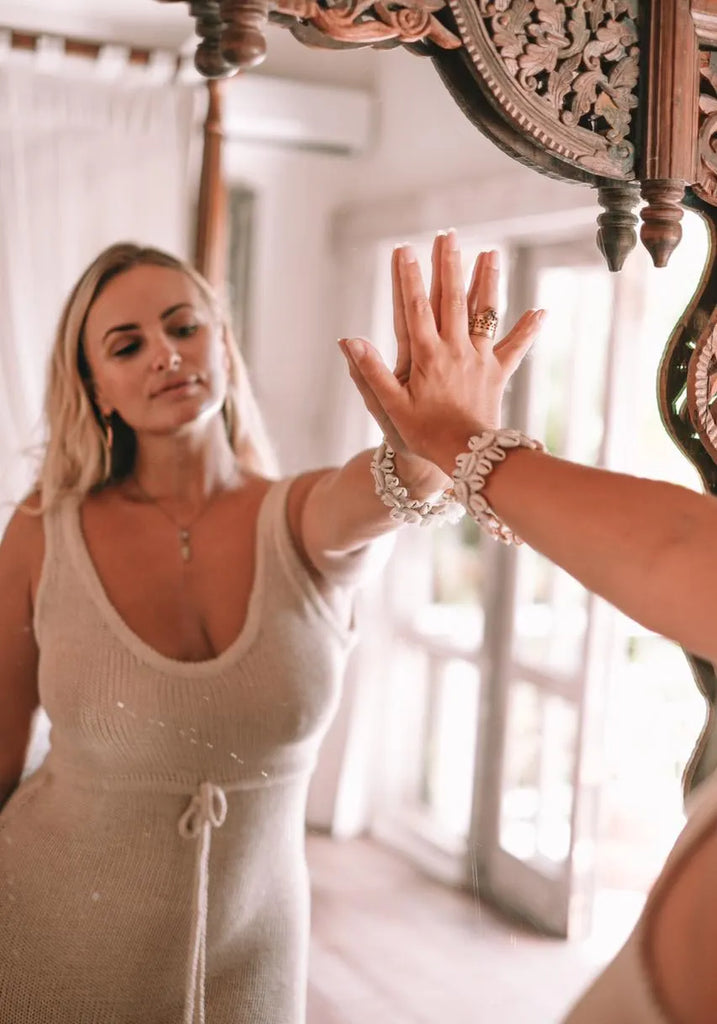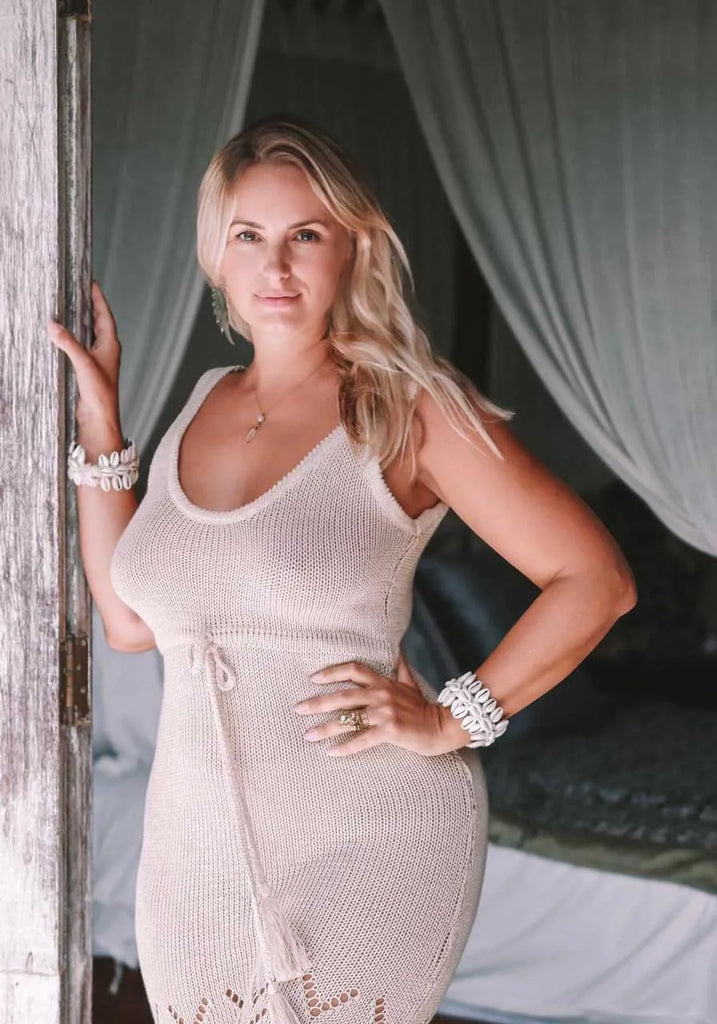 Description
Size & Fit
Care
Hand-made from cowrie shells by cottage industry family workers in Ubud, Bali, these bracelets that can also we worn as anklets are the perfect accessories for women with a mermaid heart.

The cuffs come with a reasonable long string to fit all sizes, so you can cut and adjust the string after you receive it to your own length requirements.

Composition:
Cowrie shell, rope, glue
Size: One size
Shell Width: 5.5cm
Shell Length: 19.5cm
Length of Each String: Approx 11.5-11.5cm
Total Length Including String: 43-45cm
Care Instructions:
If you do get them wet it's fine, but continually getting them wet will if course deteriorate the glue and string. Wash in fresh water if you get get them wet and dry.
Composition:
Cowrie shell, rope, glue
If this item is avail for pre-order, in general you can expect your order will be made and delivered within 2 – 14 weeks of your order date. In some cases it will be delivered earlier if possible. To help you understand, If your order is avail for pre-order we would have already ordered it and it is in process OR it will be ordered on the next avail order date. We place orders on the 1st of each month. From the order date, the items usually take 4-7 weeks to complete. Please email us if you really wish to know a more approximate time frame for your particular kimono.
It is good to pre-order as if there is a wait list for the item, pre-order will place you on this list and give you priority. You are required to pay for your item in full as a pre-order.