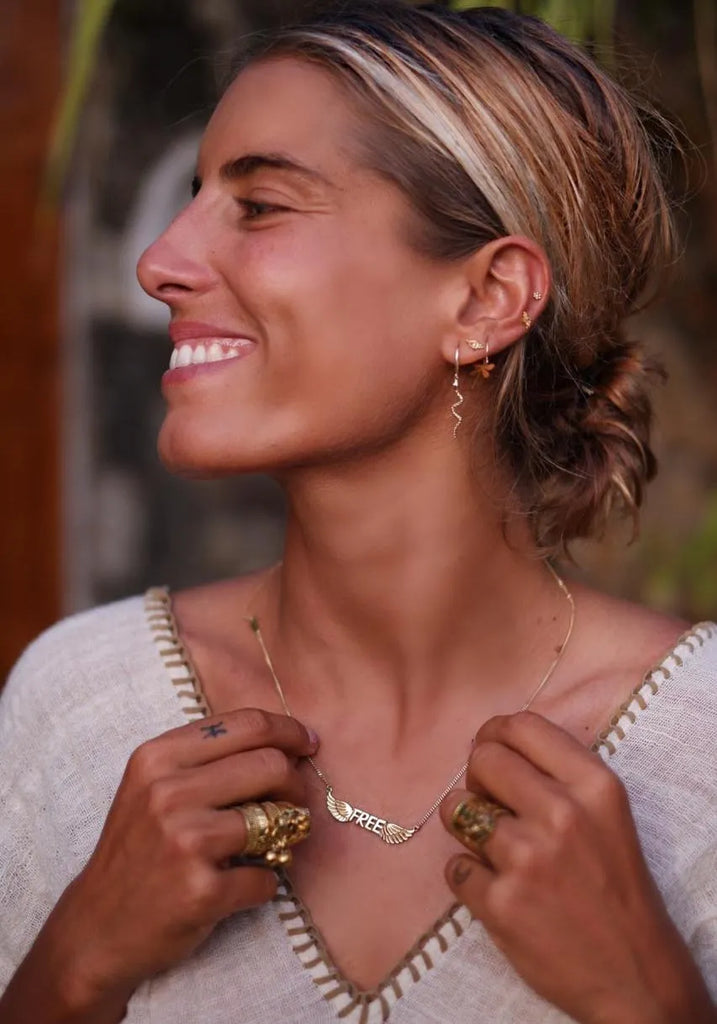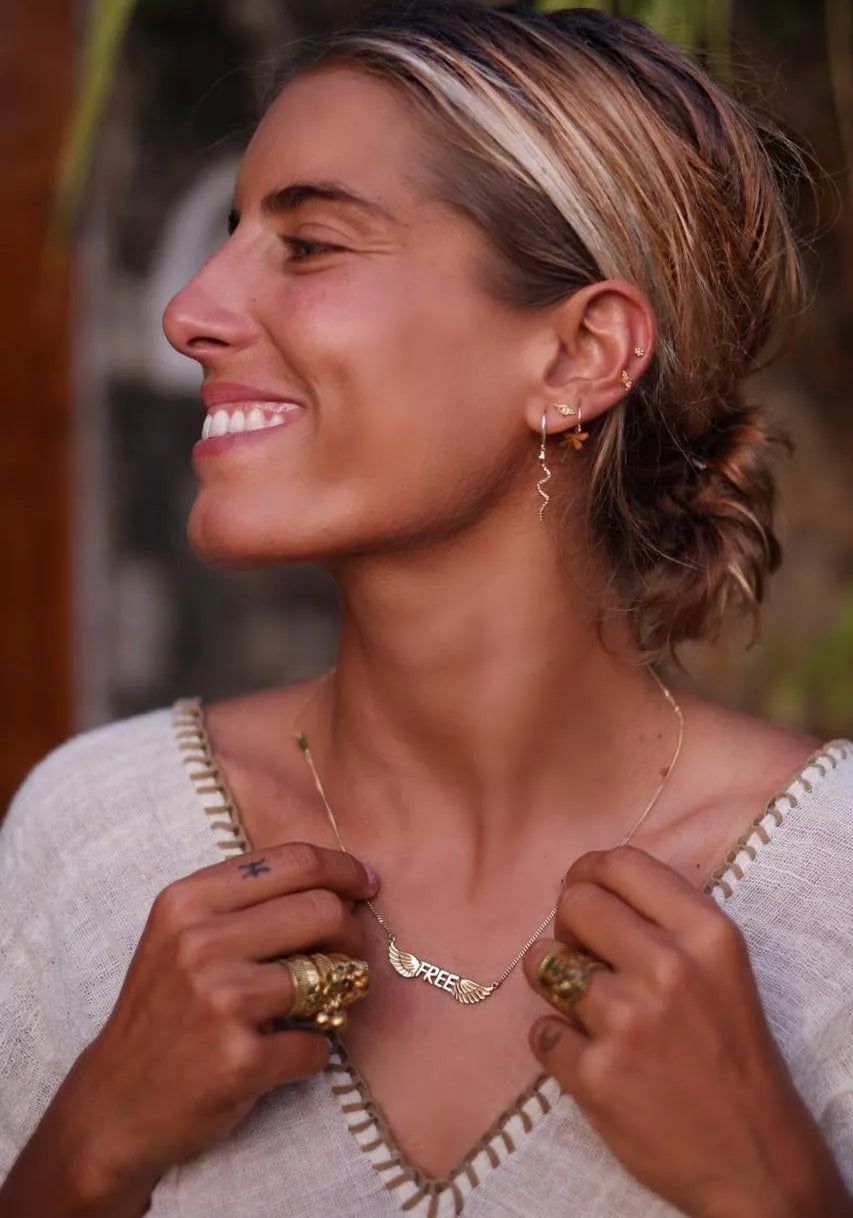 Description
Size & Fit
Care
FREE Necklace by Tiger Frame
STYLE: Short necklace
MATERIAL: Gold plate on sterling silver /Sterling silver
SIZE: Length 45cm | central pendant 4.5m wide by 1cm high
SIZE Length 45cm | central pendant 4.5m wide by 1cm high
Care Instructions:
Always store and transport your jewellery in its box or pouch. It is important to keep each piece separate so they don't scratch one another.
Fasten the locks on chains so they don't tangle while being transported.
Try not to crush your jewellery when you're wearing it. Or catch it on things unexpectedly.
Keep water, perfume and other sprays and lotions away from your jewellery (moisture can discolour metal parts).
If you wish to bring back the shine to a piece that has tarnished then use a small silver polishing cloth or non-abrasive silver polish. Bringing back the sparkle to gemstones is easy and very effective.
Place a small amount of washing up liquid on a soft clean tooth brush and gently brush the stone from all angles.
Following these tips can keep you jewellery in top condition for many years to come!
If this item is avail for pre-order, in general you can expect your order will be made and delivered within 2 – 14 weeks of your order date. In some cases it will be delivered earlier if possible. To help you understand, If your order is avail for pre-order we would have already ordered it and it is in process OR it will be ordered on the next avail order date. We place orders on the 1st of each month. From the order date, the items usually take 4-7 weeks to complete. Please email us if you really wish to know a more approximate time frame for your particular kimono.
It is good to pre-order as if there is a wait list for the item, pre-order will place you on this list and give you priority. You are required to pay for your item in full as a pre-order.