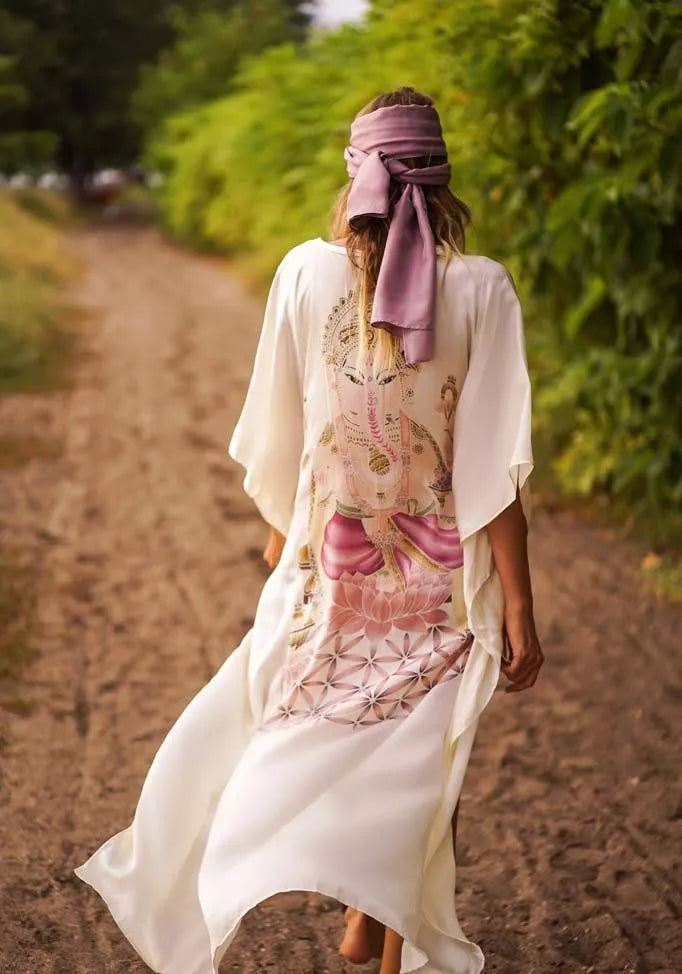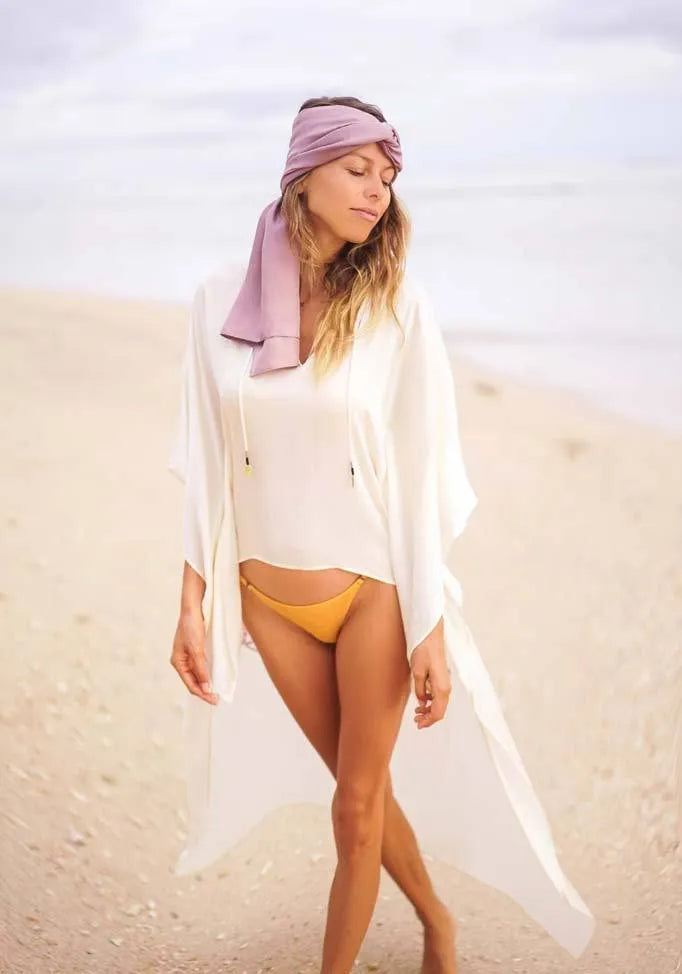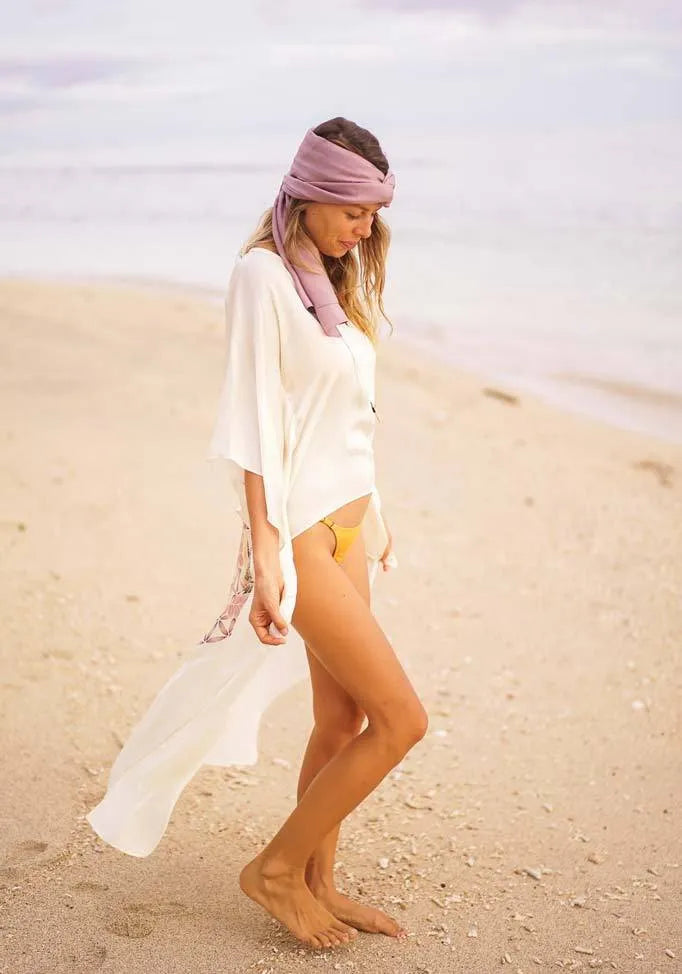 Description
Size & Fit
Care
Composition: 100% A-grade quality silk, hand painted.
Hand-painted, with love.
Ganesha, the elephant-headed god, son of Shiva and Parvati, using any means, devious or not, to remove ignorance in the devotee. This piece is for your protection and here to help you remove your obstacles where they be physical or meta physical. Offer your heart to this piece and then all you need to do is trust that Ganesha's got your back.
It is hand painted in accordance with ancient batik practice by skillful Balinese Artisans in Ubud, Bali. We proudly produce our clothing with a loving vibration under ethical working conditions. Each worker involved in producing this garment receives at least the minimum fair wage as outlined by the Indonesian government and a safe and ventilated working condition.
Each garment is individually hand-painted in accordance with ancient batik practices. Any inconsistencies should not be considered as flaws, but as an integral part of the garment that confirm its beautiful hand made process. As colors are individually mixed each time and the way images appear on various screens differ, please allow that actual colors on receiving your item may vary by 10 -20%. Each garment is boiled to complete the batik process of removing the wax and setting the color. Therefore, you will experience no color run or shrinkage with this item.
| | | | |
| --- | --- | --- | --- |
| | XS/S | S/M | M/L |
| Front | 53cm | 63cm | 66cm |
| Back | 125cm | 128cm | 131cm |
| ½ Body Circumference | 51cm | 53cm | 56cm |
| Shoulder | 45cm | 45cm | 45cm |
| ½ Neck | 32cm | 32cm | 32cm |
Composition: 100% A-Grade Silk and is hand painted with love.
Care instructions:
For best results, hand washing is advised. If hand washing, use only minimal amounts of detergent and do not soak for longer than one hour. After rinsing in fresh water, dry the item flat in a shaded area away from direct sunlight to avoid fading. Steaming is the preferred method for cleaning, otherwise, iron inside out on the appropriate setting for the material, using a handkerchief between the material and the iron to avoid scold marks. Lightly spray with water prior to ironing for best results.
If this item is avail for pre-order, in general you can expect your order will be made and delivered within 2 – 14 weeks of your order date. In some cases it will be delivered earlier if possible. To help you understand, If your order is avail for pre-order we would have already ordered it and it is in process OR it will be ordered on the next avail order date. We place orders on the 1st of each month. From the order date, the items usually take 4-7 weeks to complete. Please email us if you really wish to know a more approximate time frame for your particular kimono.
It is good to pre-order as if there is a wait list for the item, pre-order will place you on this list and give you priority. You are required to pay for your item in full as a pre-order.